Singapore.. Singapore.. Singapore.. I don't know what to say, I'm speechless upon stepping a foot on this country. Singapore is the smallest country in the Southeast Asia with a total land area of 700 square kilometers. With at least 5 million people in this country, they have maintained their country's cleanliness. I can't help observe how disciplined Singaporeans are and this is what I like about them. We have the same trait in common. Well in the city where I came from, in Davao City, we are also disciplined and we follow rules religiously. Anyway, Singapore is one of the hottest holiday destinations in the world. Everyone wants to go there. Everyone wants to experience what it's like to be in an urban jungle. Well, including me and my family : )
So my sister and I planned this trip last December. We decided to treat our parents on a holiday vacation. Since my mom's birthday is coming up, we planned to celebrate it in Singapore. It's our first out of the country trip with whole family, so we were very excited. Too excited that I bought a lot of chocolates and souvenirs for my family, relatives and friends. You guys have no idea what I went through at the airport. Anyway, moving on…
I took a flight from Dubai to Singapore via Emirates Airlines. It's my first time to fly in an Airbus A380 and I had an amazing experience. Shout out to my cousin, Sarah, who works at Dnata and got me a staff ticket- 50% discount for a roundtrip ticket. Oh yeah! Perks of being a favorite cousin. Hihi. Kidding.
On the other hand, my parents and my sister took a flight from Davao City PH to Singapore via Silk Air. My mom won't stop talking about how delicious the food in Silk Air was. Haha. I guess she really loved it.
My plane landed on Terminal 1 and my parents and sister's plane landed on Terminal 2. I had to pick them up from Terminal 2. I arrived 3 hours earlier so it was fine. I didn't get bored inside Changi Airport because they have free wifi! Haha. As soon my family arrive, we headed straight to our hotel. We booked a budget hotel named Arianna Hotel located at Little India. It's comfortable enough to rest and keep our stuff while exploring Singapore.
So, I'll share with you guys the Tourists Spots we've been to:
It was very humid in Singapore but it didn't stopped us from discovering the beauty of this country. My sister made the itinerary by the way, we just followed her lead and of course I helped her with the directions.
Botanical Garden of Singapore
This garden is more than 150 years old and considers to be one of the must see tourist destinations in Singapore.  We got there around 8:30 am and it was quite sunny at that time. It was located in central Singapore and just five minutes away from Orchard Road (Singapore's main shopping street).
It was a huge garden. Way huge that my mom and dad can't keep up with us. You have to walk 50m to 1km to and from the various attractions.
The Shoppes- Marina Bay Sands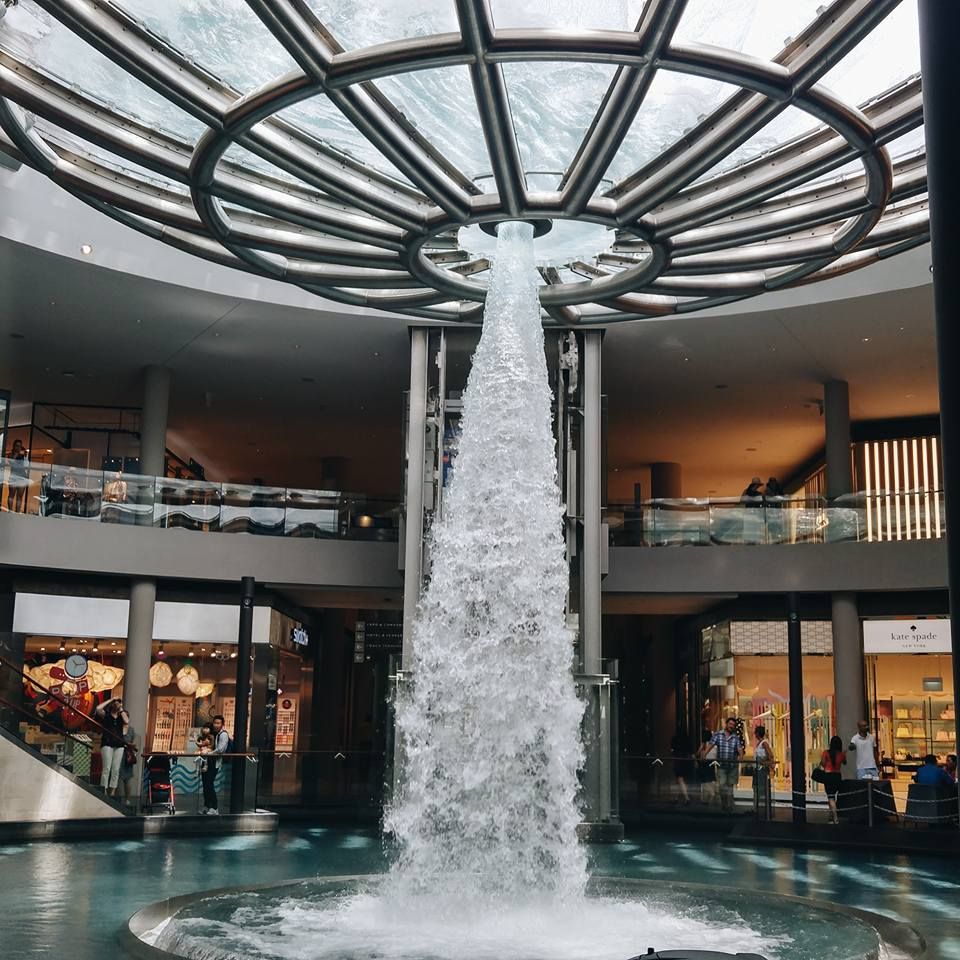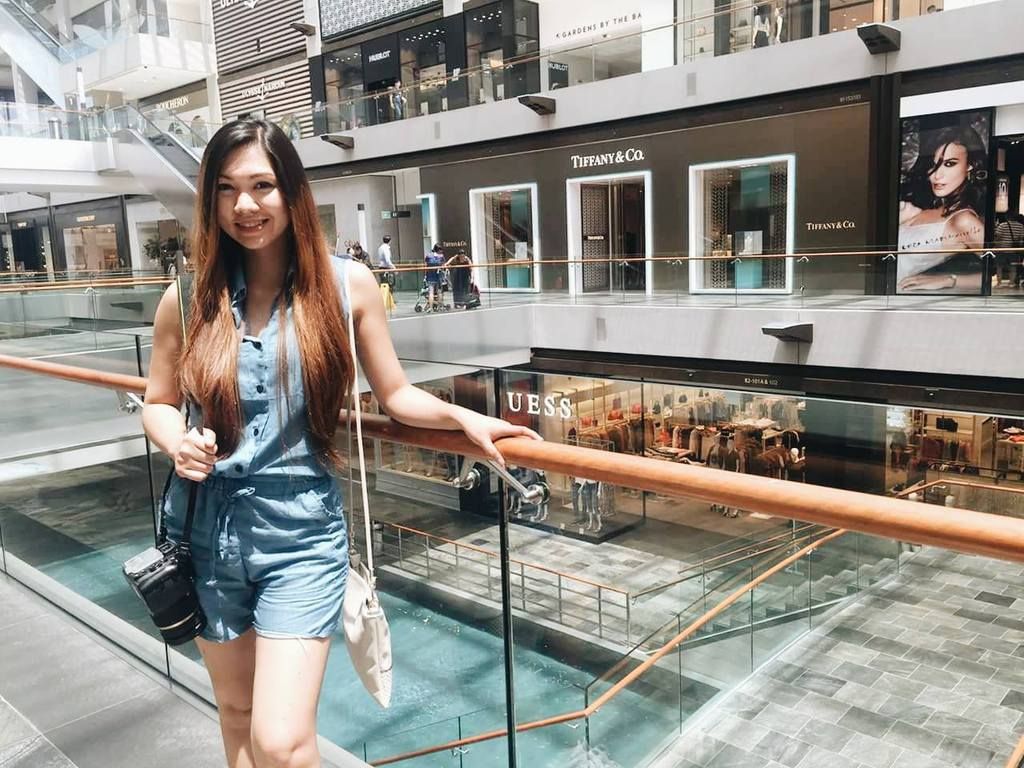 This mall is considered as one of Singapore's luxurious shopping mall. Most of the stores in this mall are internationally recognized brands and they also have famous designer stores. Not to mention the restaurants, different kinds of cuisines are available. You know guys, when I just see food it makes me really really happy. Haha.
Cloud Forest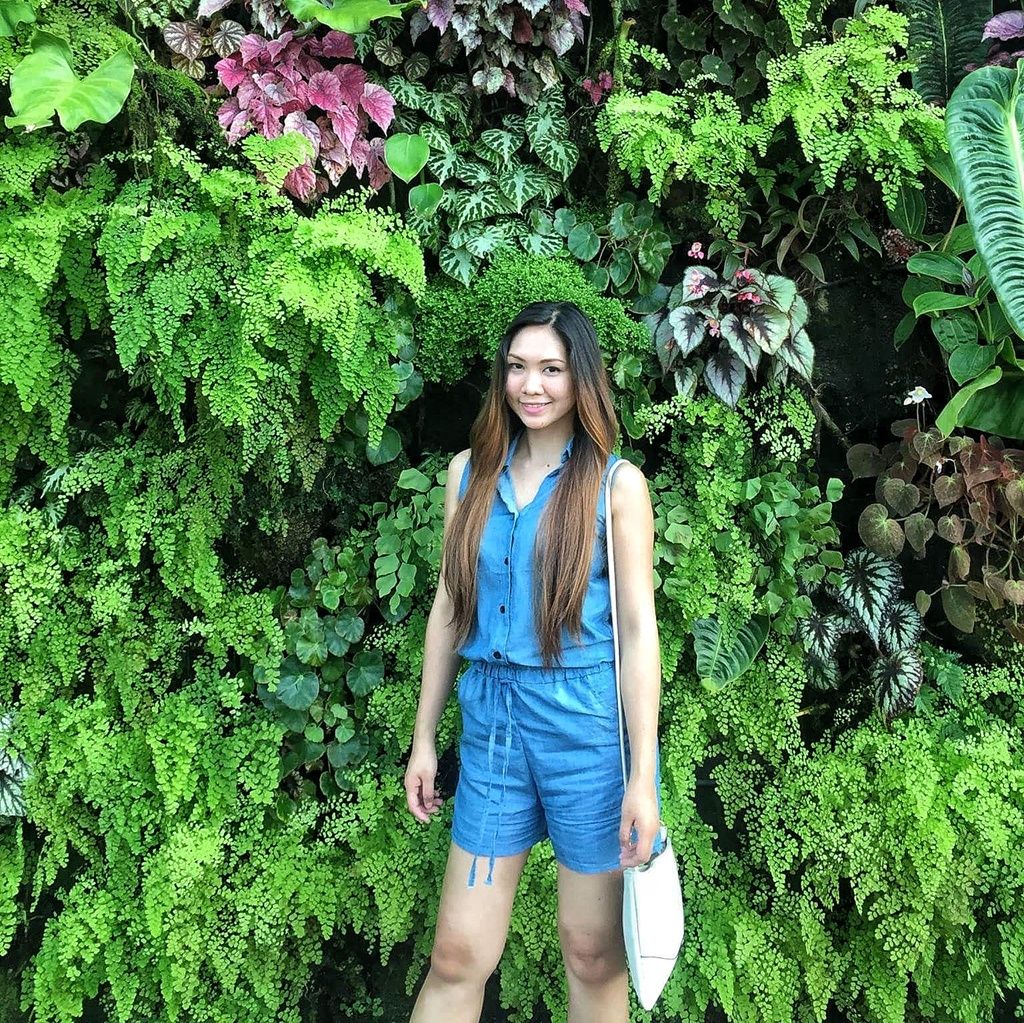 It's a 35-metre tall mountain covered dome with the world's highest indoor waterfall. There are lifts that would take you to the top of the mountain. I was scared to walk on the pathway where you can see the plants and the people 3 stories below you. I'm not really scared of heights as I have done some extreme sports before, but this one really send chills down my spine. The best thing about walking on the pathways was that you can see the mountainside. I was in awe when I saw the aerial view of the canopy and mountainside below us.
Flower Dome
Based on my research, The Flower Dome Singapore it is the largest glass greenhouse in the world as listed in the 2015 Guinness World Records! I heard they change the display of flowers and plants according to themes. When we were there last May, it was full of Tulips – Tulipmania.
Garden Rhapsody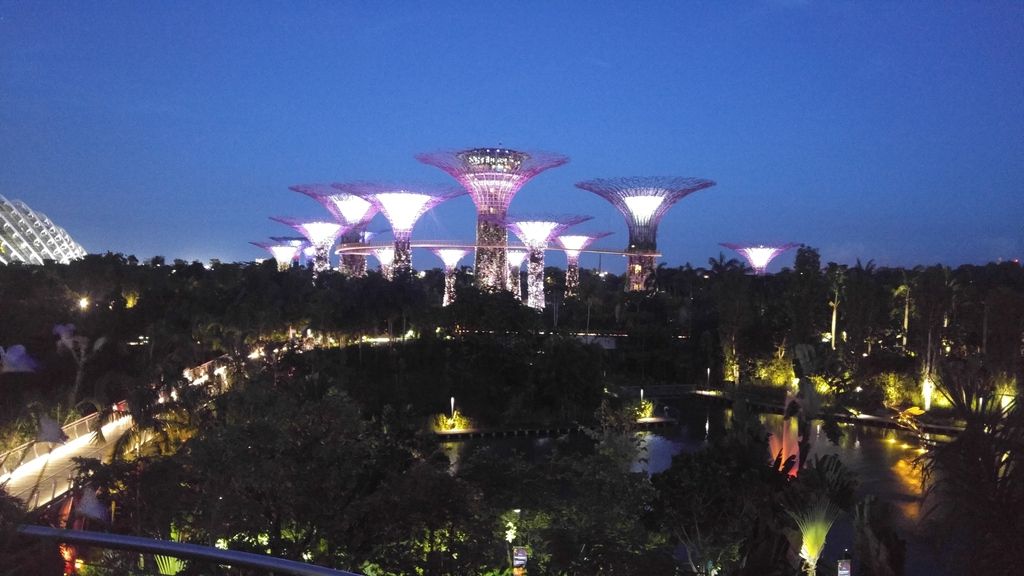 Universal Studios Singapore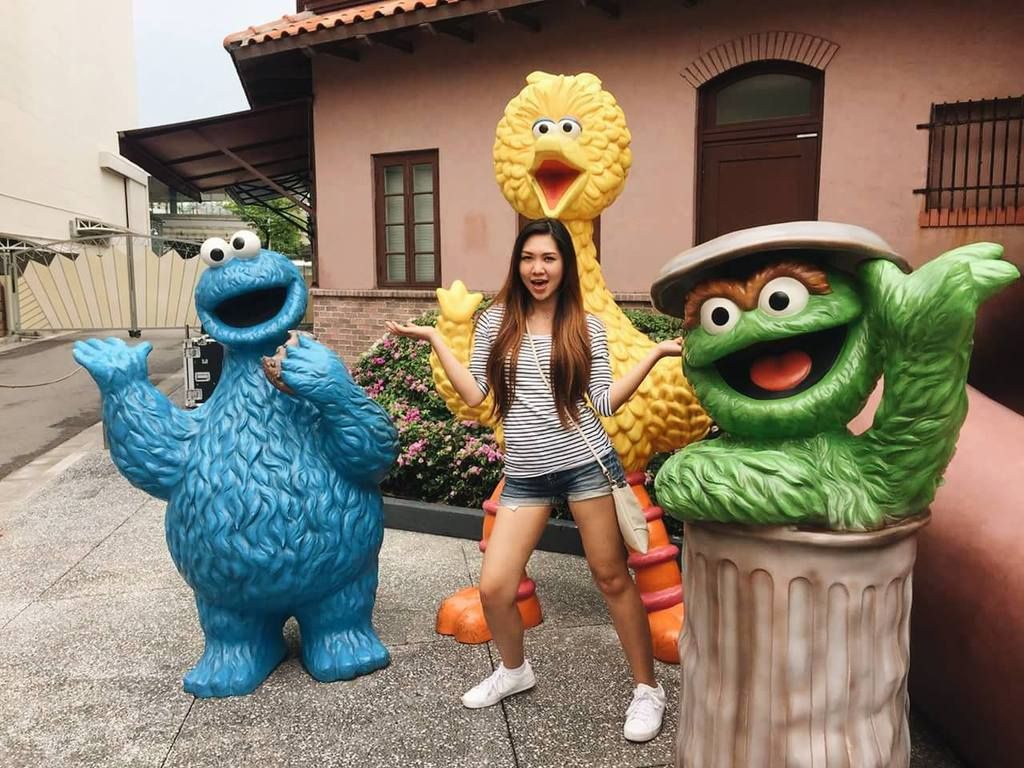 This huge theme park is located within Resorts World Sentosa on Sentosa Island, Singapore. According to Wikipedia, it is the second Universal Studios theme park to open in Asia (Japan being the first), and the first in Southeast Asia. As we entered Universal Studios, there were different kinds of themes we've seen such as:
Hollywood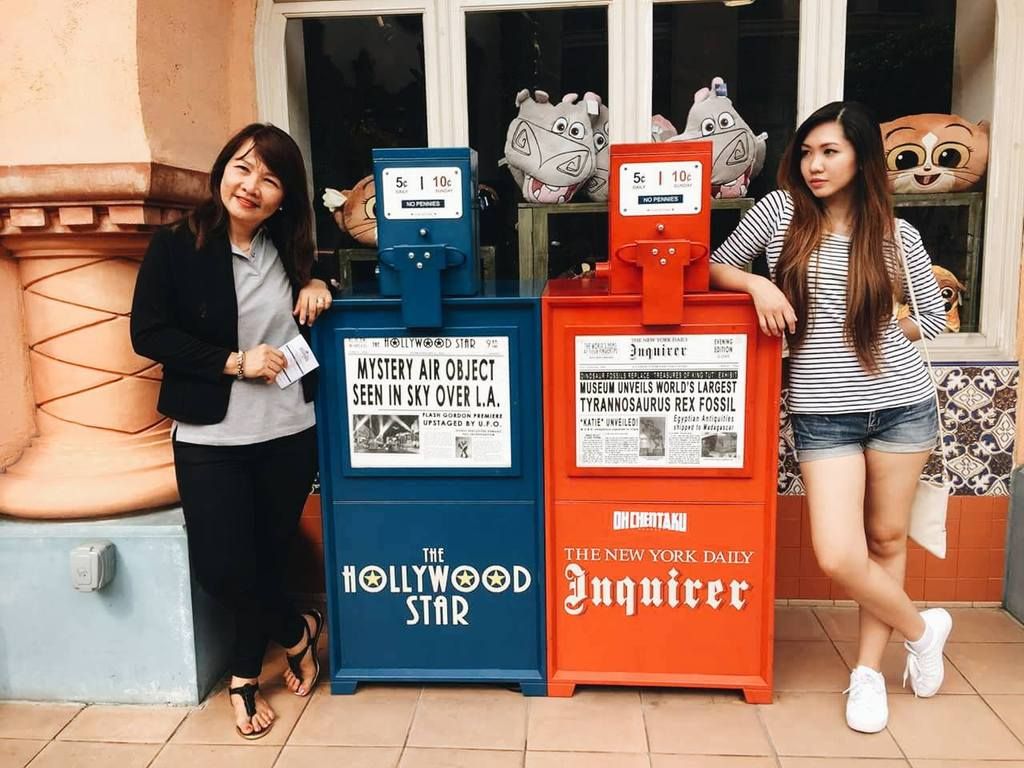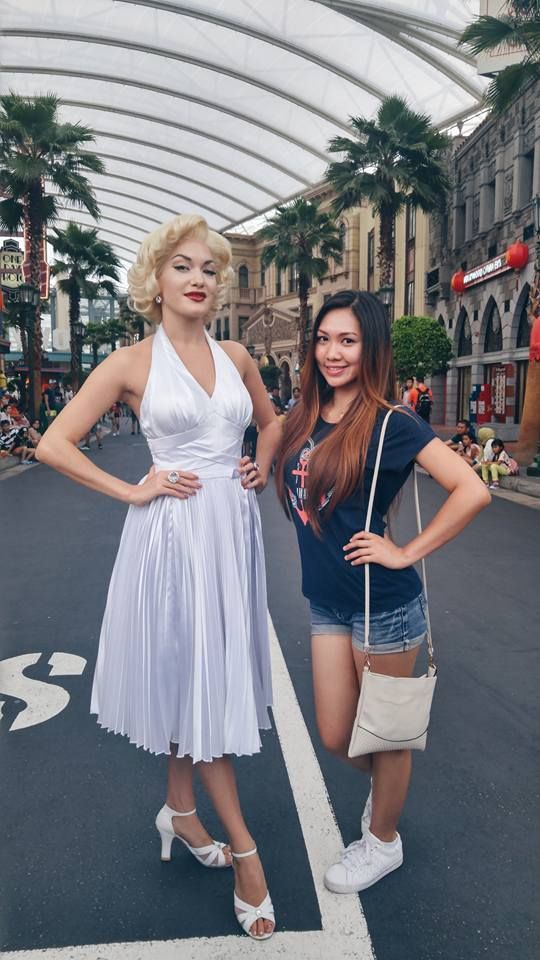 New York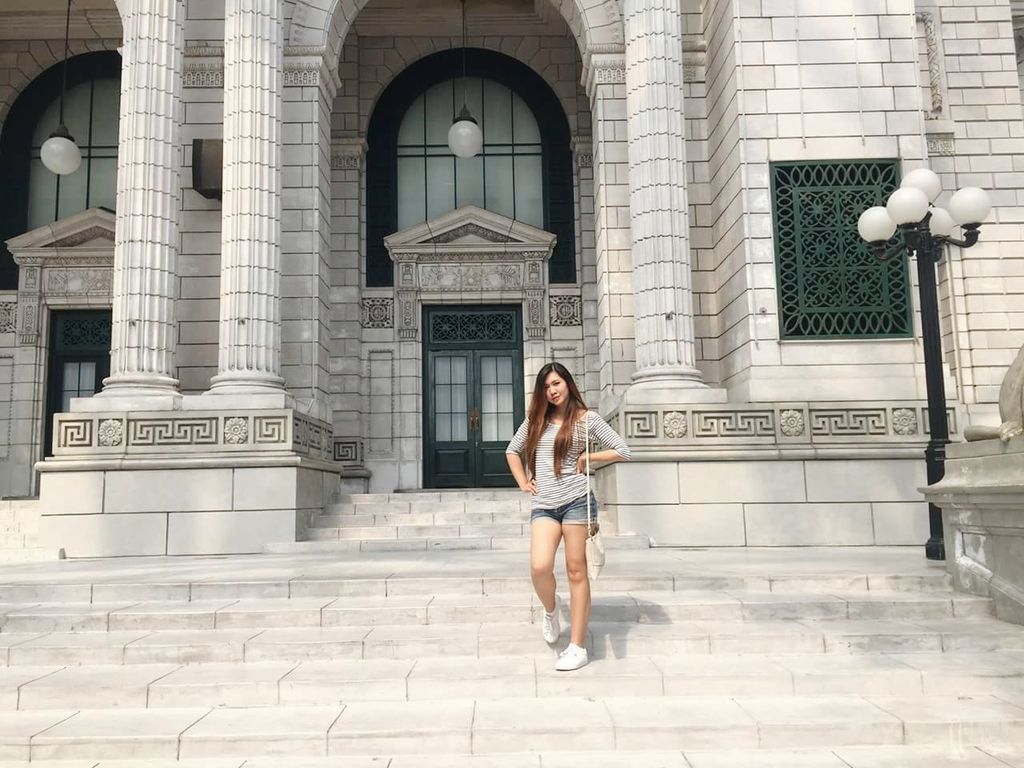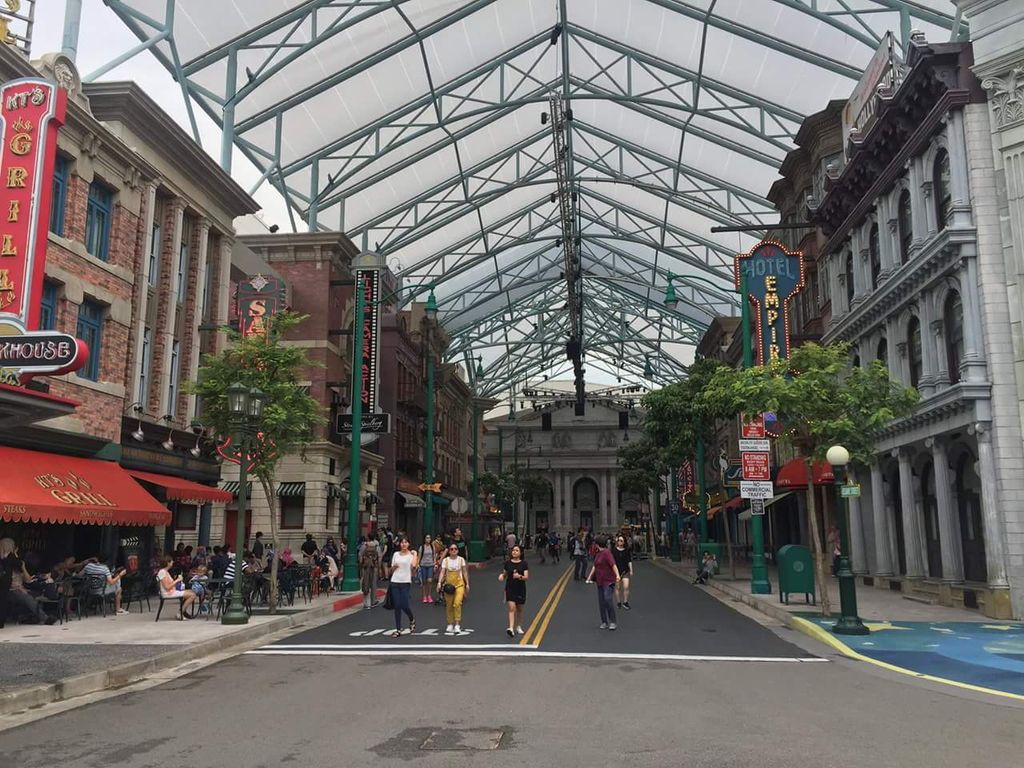 Sci-Fi City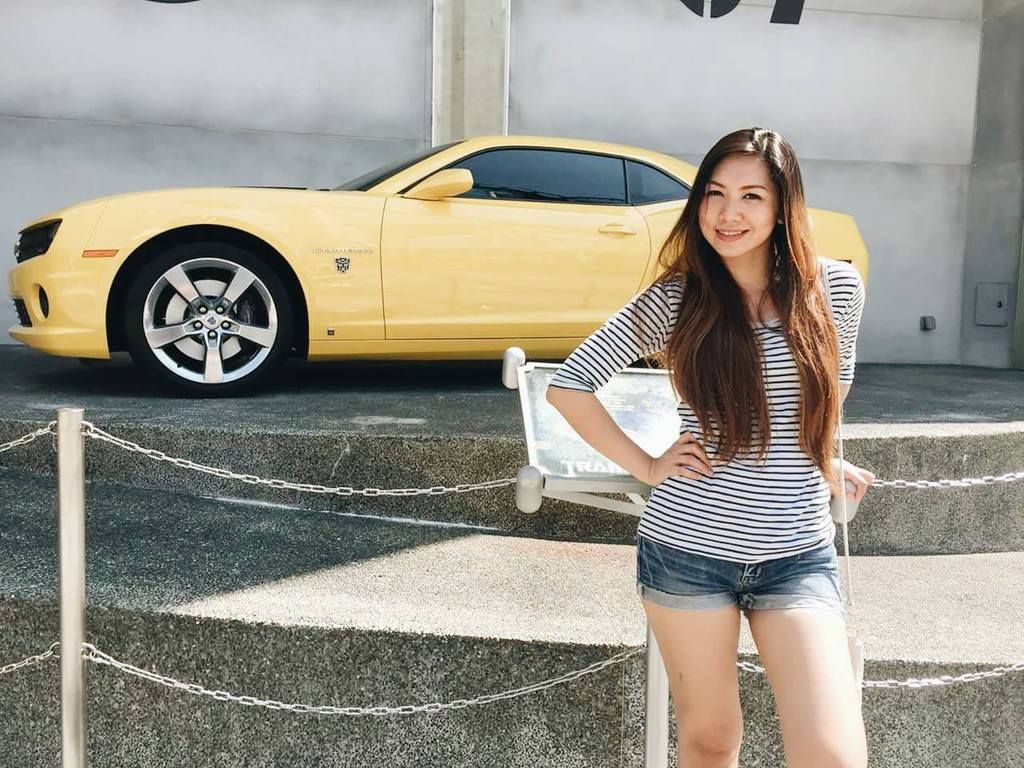 Ancient Egypt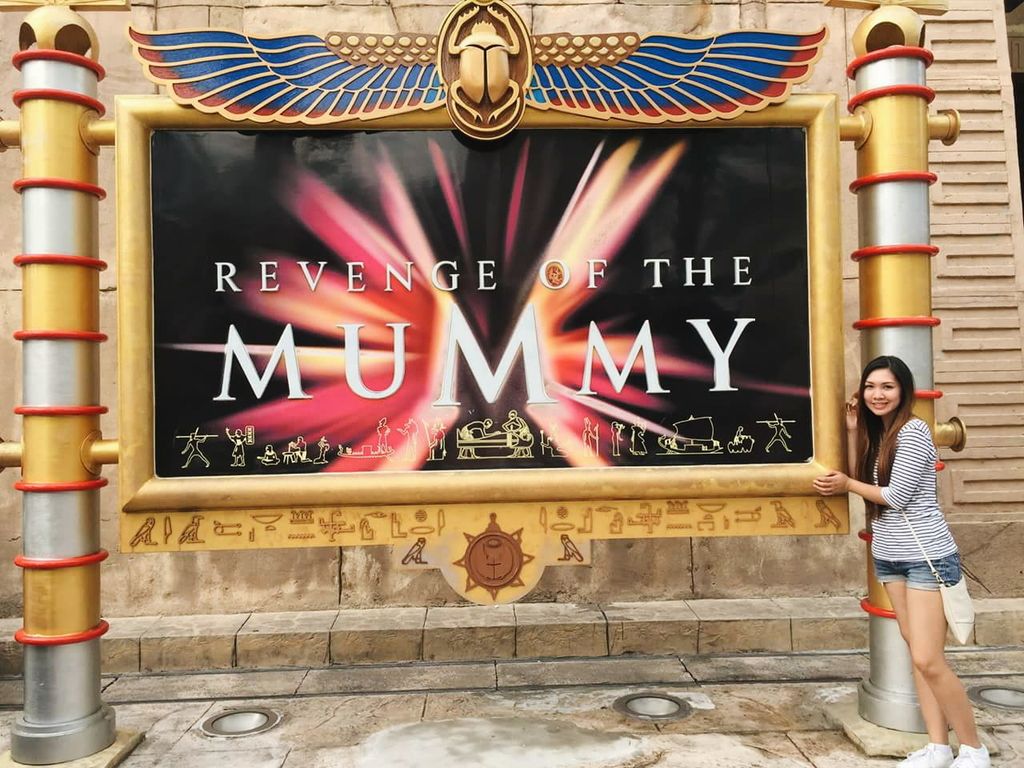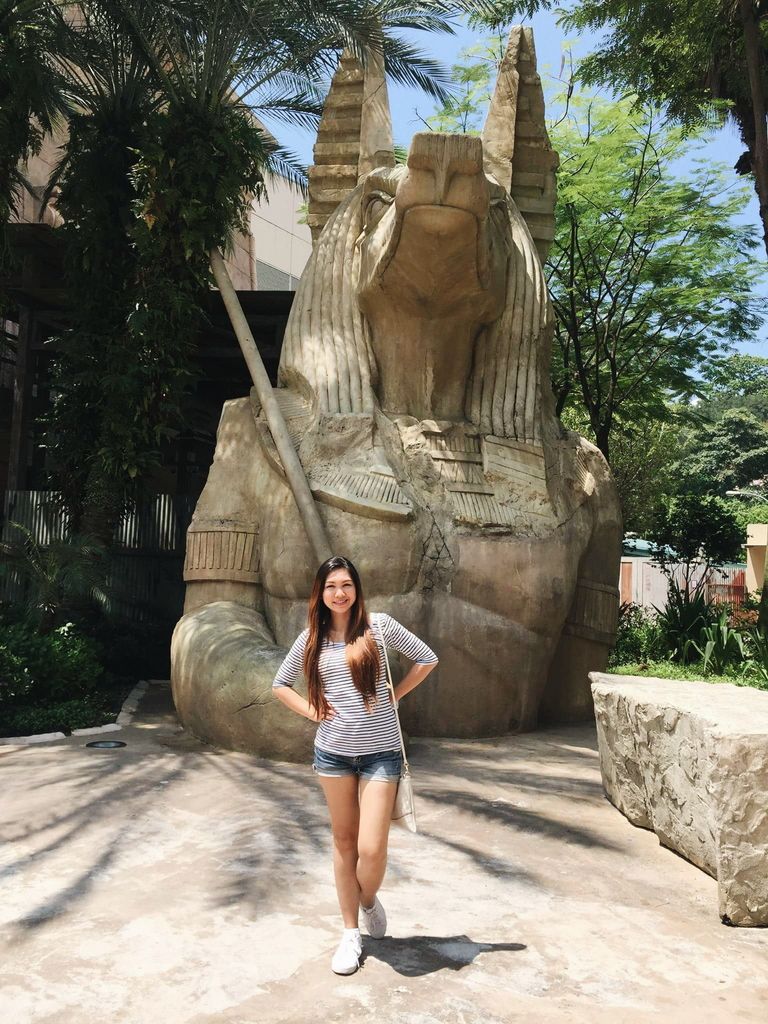 Lost World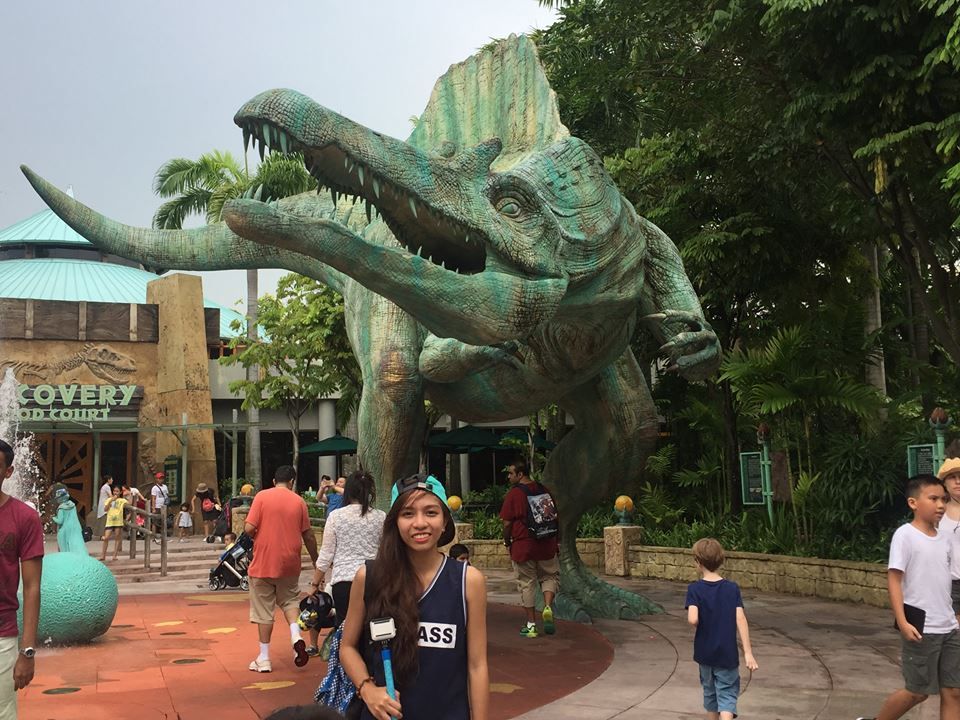 Far Far Away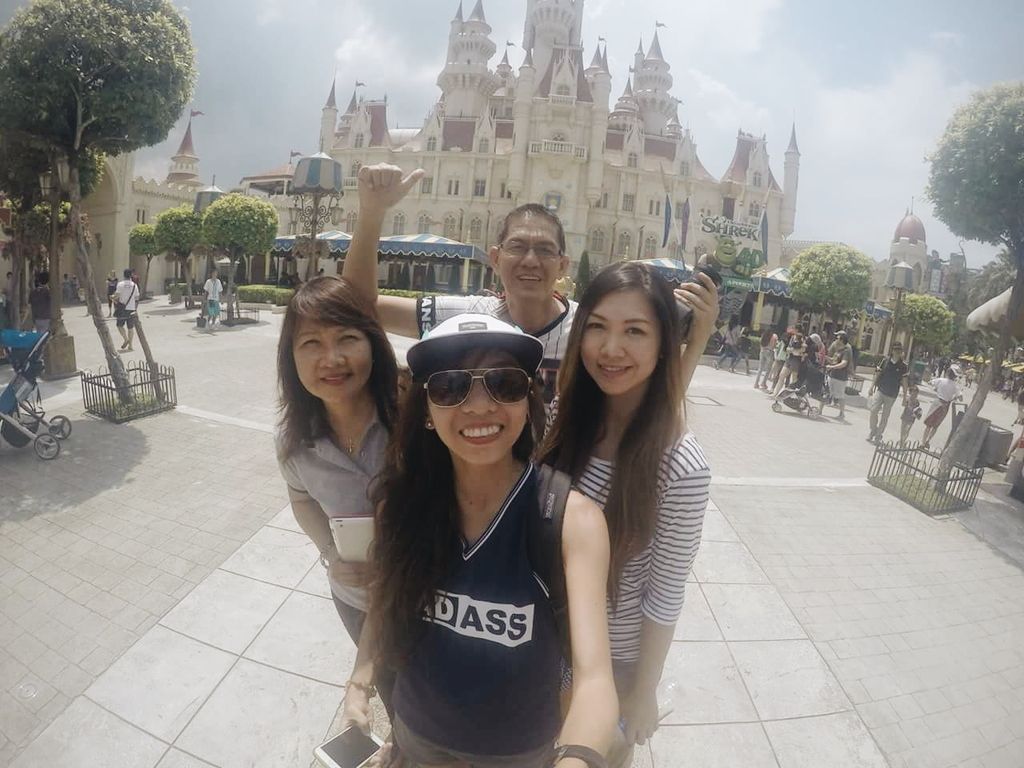 Madagascar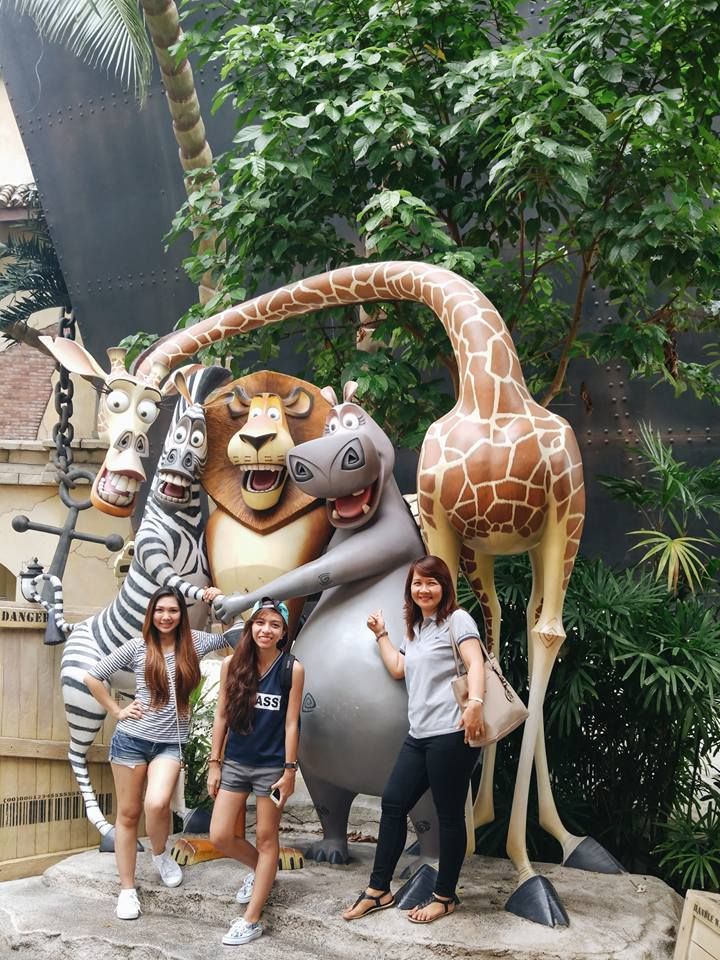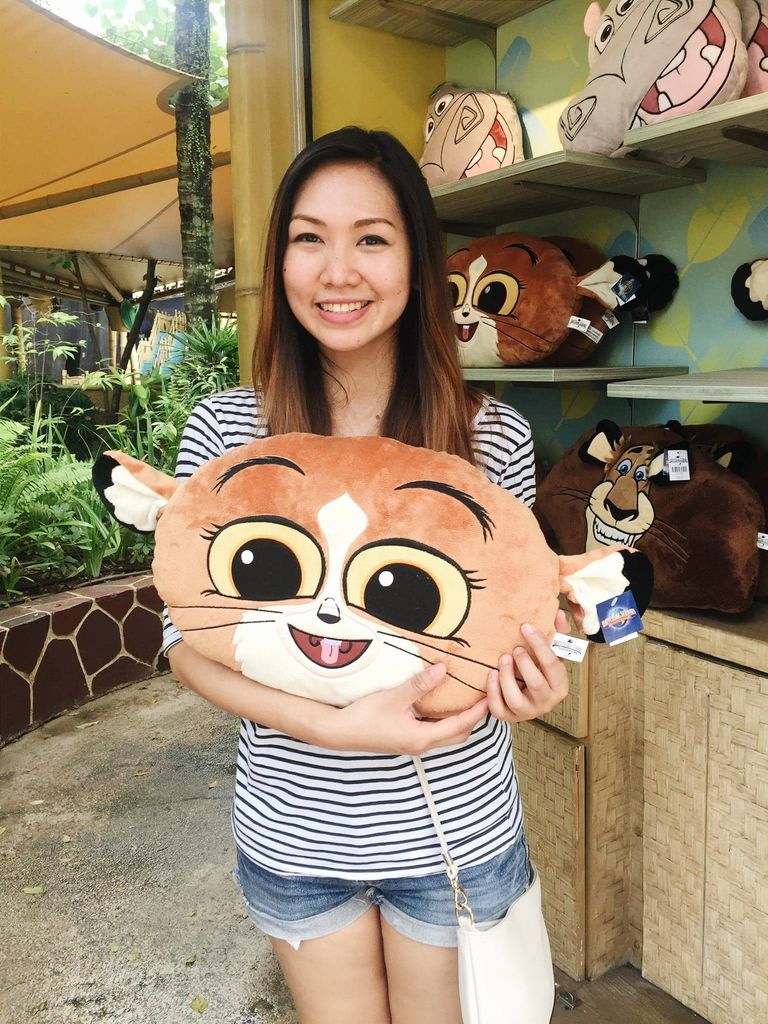 Mom was so happy to find real life characters such as Frankenstein, Marilyn Monroe, Pinocchio and many more. What we love most is the 4D from Shrek. Love it! Staying all day in Universal Studios was quite tiring so you have to wear comfortable clothing and shoes. J
Wings of Time
My sister wanted to book this show. She told me it has good reviews so we decided to book it. It was my first time to actually hear this Wings of Time show in Sentosa Beach. It's actually an open-sea light show with fountains, music productions, 3D effects and fireworks! It's so cool and believe me I even loved it more than the Dubai Fountain Show near Burj Khalifa. Haha. Buit still, love your own. I still love you Dubai :* It's a story of friendship and courage between a girl and a boy as they unfold a magical adventure.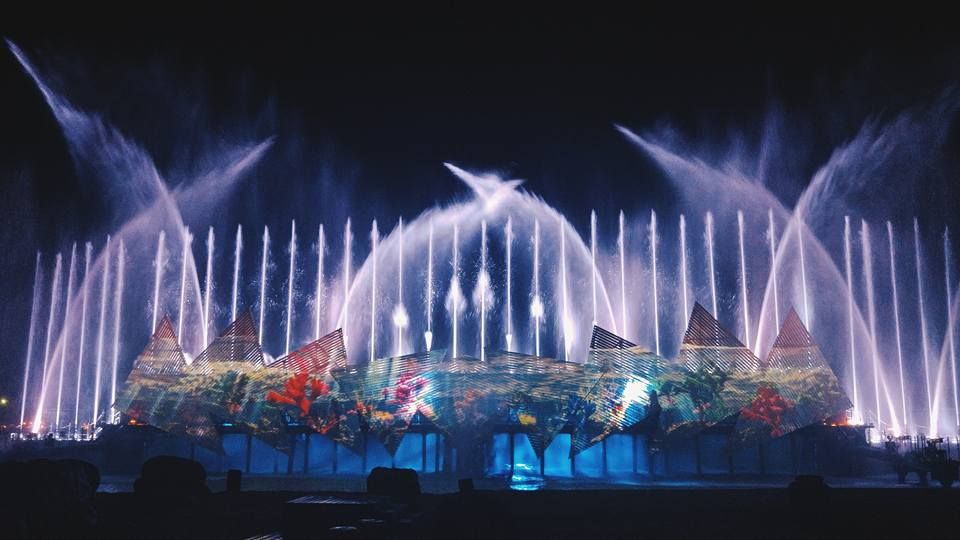 Singapore Zoo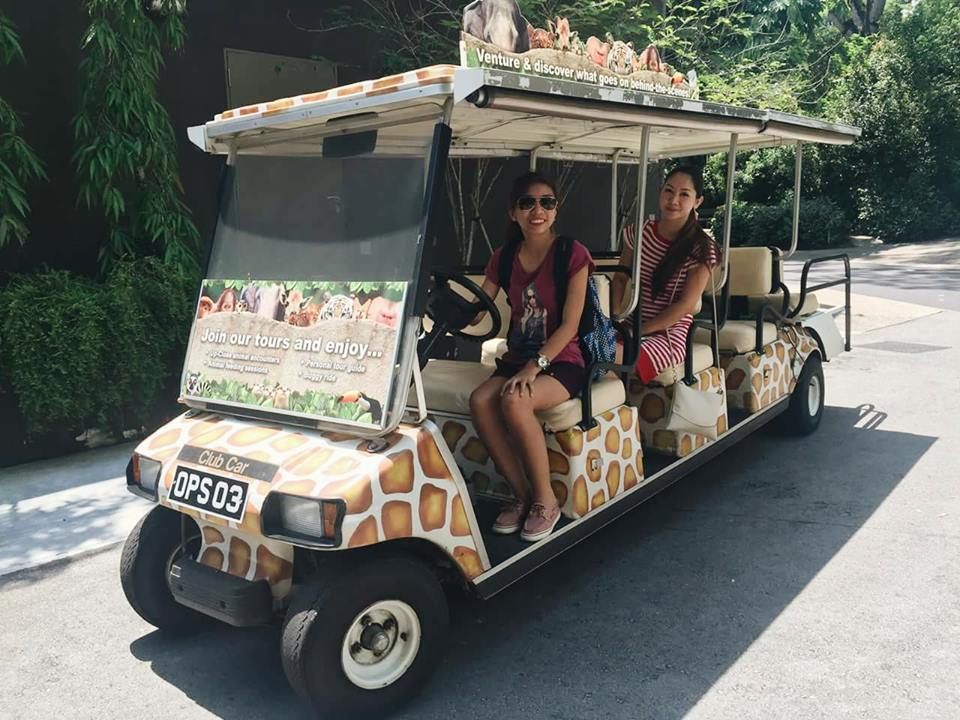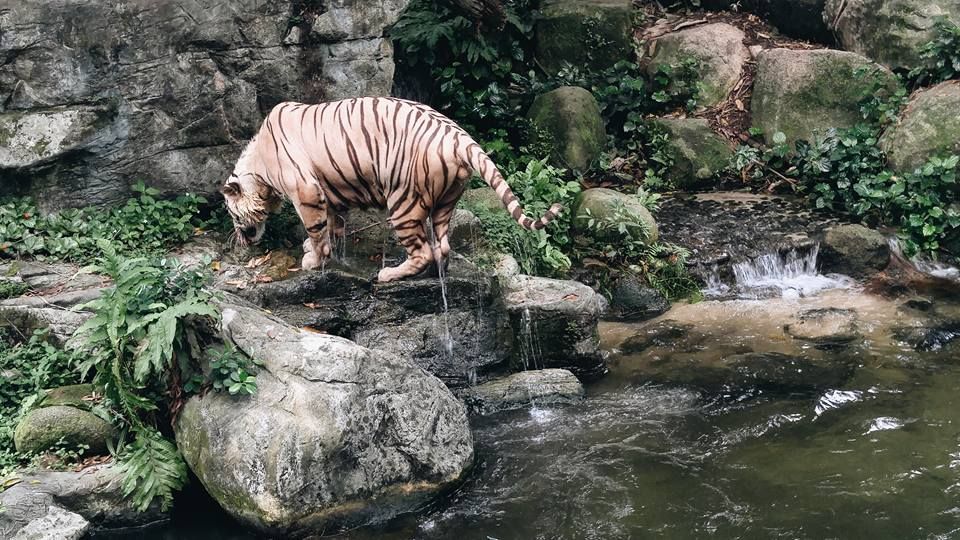 I'm not really an "animal person" but it was fun hanging around at the zoo.  Since 1973, Singapore Zoo has been known for having among the most beautiful wildlife park settings in the world, where animals roam freely in open and naturalistic habitats. Cool right? They have more than 2,800 animals representing over 300 species of mammals, birds and reptiles call Singapore Zoo home.
Madam Tussaud's Wax Museum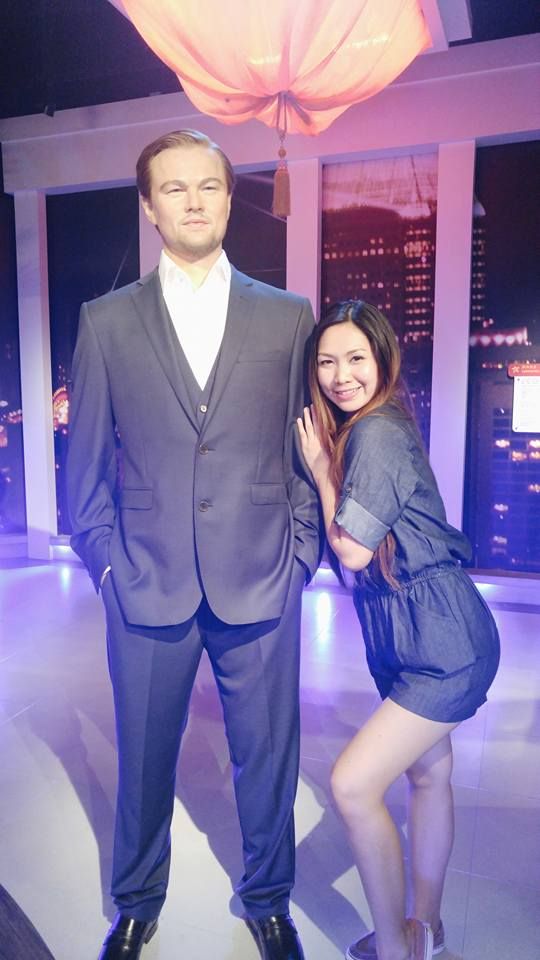 It was fun taking photos with Singapore's best, International Celebrities as well as Influential personalities. Although there were lots of tourists like us roaming around the place, we still got a chance to take photos of almost all wax creations. I was looking for Taylor Swift's wax figure.. but unfortunately, I didn't find my idol. She must be in the other Madam Tussauds Museum.
Trick Eye Museum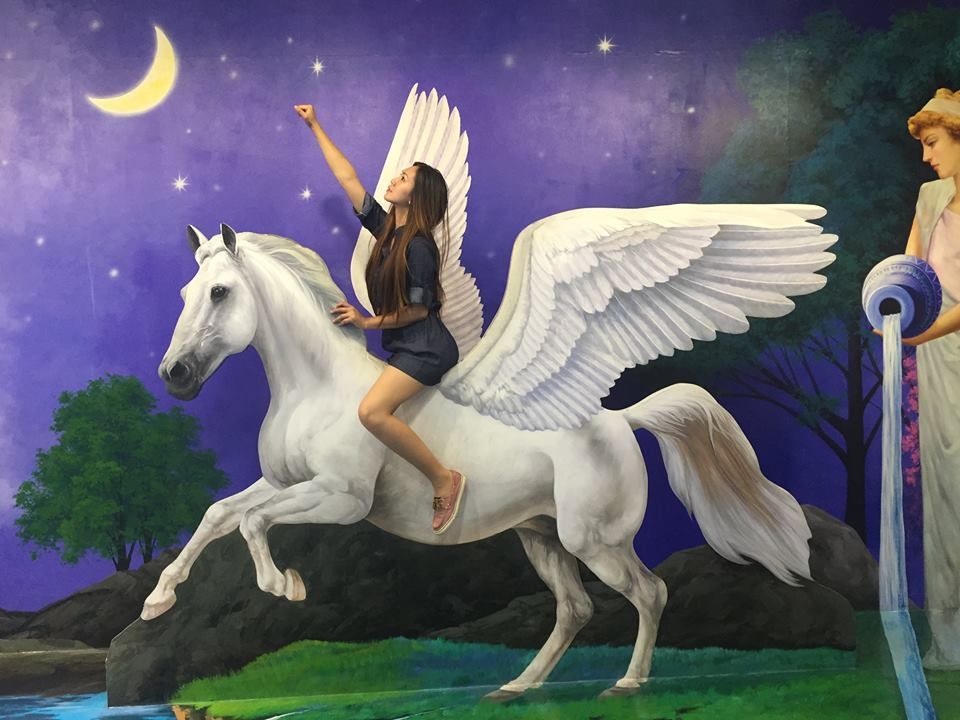 A museum with 3D artworks! We stayed there longer as we were enjoying taking pictures with our "creative" poses. Haha. Mostly unsual and wacky poses. My family and I had fun and it was full of laughter after every photo taking. Lol It's because we get to tease each of us as we make funny and weird poses.
Faber Bistro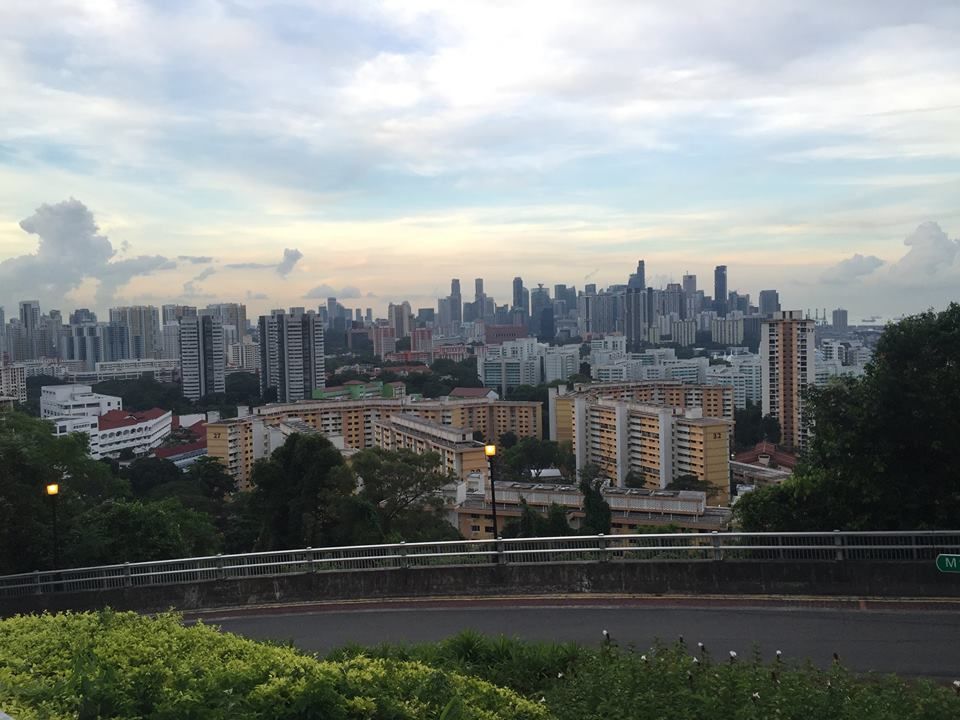 We spotted a cozy dining spot in Mount Faber Park. I've done our reservations online at Chope Reservations. It was every easy to book your reservation with just a click of your finger. When we got there, they gave us the best table in the restaurant. It has a perfect sunset city view and we can see the beauty of Singapore during the night. Their food on the menu was merely western cuisine.
We took a taxi ride going up to Faber Bistro. We almost got lost, good thing there were locals who helped us and pointed the way to the restaurant. The restaurant staff are also friendly. They were also kind enough to book us a taxi going home.
For those who want to visit Singapore, you might want to visit these tourist attractions. Let me know what you think of my Singapore Adventure. Share with me your favorite Singapore experience : )